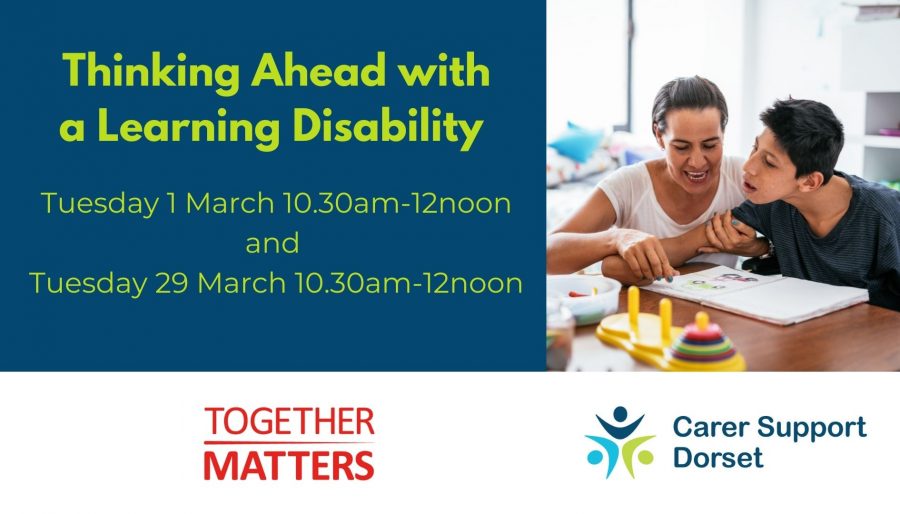 Thinking Ahead with a Learning Disability (session 1)
Tuesday 1 March 10.30am-12noon
The two workshops are based on the Thinking Ahead guides which have been written to help families talk about and make plans for the future so people with learning disabilities have a more enjoyable and secure life. The guides can be viewed or downloaded on the Together Matters website.
An introduction to the Thinking Ahead guides and how they help with making future plans. The workshop will look at planning tools that help with making decisions about the future and ideas for people with learning disabilities to be supported to make choices.
Find out more about the second workshop on our Whats on page.
If you would like to register or find out more about any of these events, then please contact us on 0800 368 8349 or email admin@carersupportdorset.co.uk.