Am I a carer?
If you look after someone you love or care about, you may not consider yourself a carer. Caring is something we do as parents, partners, children, sisters, brothers and friends, often without question, or the need for a label.
A carer is anyone who cares, unpaid, for a family member or friend who could not always manage without their support. They might look after someone with a physical disability, long term health condition, mental health issue or a problem with substance misuse.
Many people don't see themselves as carers and continue caring, often with no support, perhaps until an emergency arises, often with an adverse impact on their own health and wellbeing. Or, they may be put off asking for help because they do not think they are eligible.
Learn More
What does caring mean?
Caring for someone can be positive and rewarding, but it can also be challenging, tiring and isolating. It may also affect your finances and ability to work or study.
The Facts About Caring - Myth Buster
If you look after someone, you are not alone.
Register with us and we'll do all we can to help you access the information you need.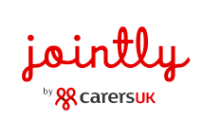 Connect with other Carers
Connect with other carers on this supportive, online community. Caring for someone can sometimes be lonely and it's rarely 9 to 5. Support services aren't always available when you need them and friends, family or work colleagues might not understand. Join the friendly Forum online community to access support, information and enjoy online chats with others who care for a loved one or have experience of caring. Available to carers registered with us, the forum is moderated and managed by Carers UK.