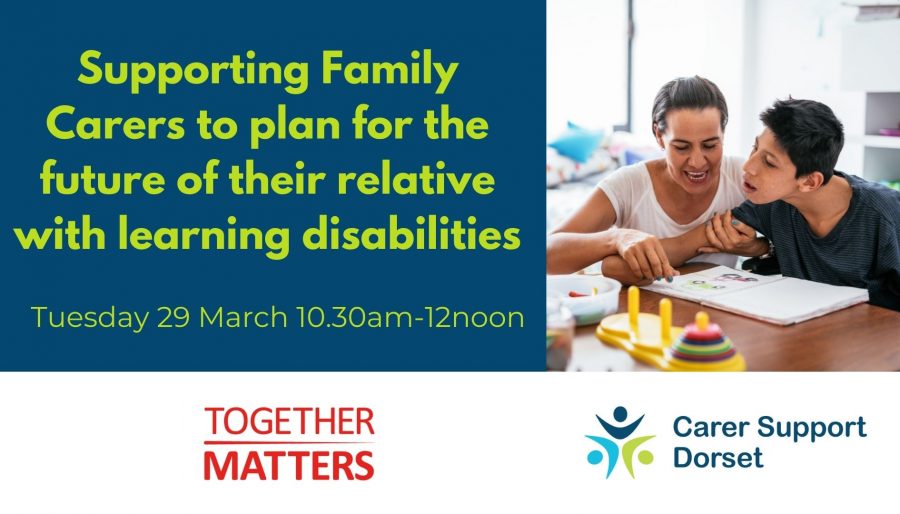 Supporting Family Carers to plan for the future of their relative with learning disabilities
Tuesday 29 March 10.30am-12noon
This workshop will look at how family carers can help their relative with learning disabilities to build friendships and local connections so they have a supportive network of people in their lives who could also help with future planning.
You can read a leaflet about the Thinking ahead guides online.
If you would like to register or find out more about any of these events, then please contact us on 0800 368 8349 or email admin@carersupportdorset.co.uk.