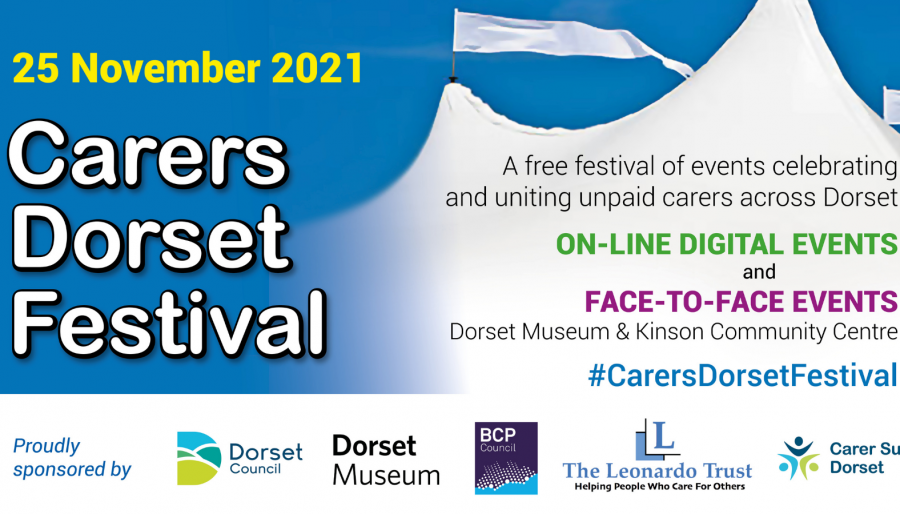 Carers Dorset Festival
To celebrate Carer's Rights Day, Dorset Council are running their own Carers Dorset Festival. On 25 November there will be lots of different events for carers to attend for free, both online and in person.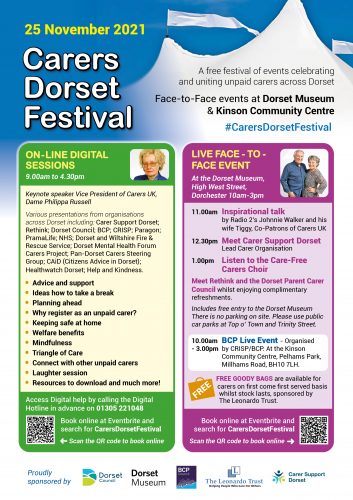 Theses sessions are being attended by representatives of different Carer organisations across Dorset, including Carer Support Dorset.
In person sessions will be taking place in Wimborne and Dorchester and include free refreshments and goody bags.
The poster shows just a snippet of the many events taking place and we will be updating you soon on the full timetable.