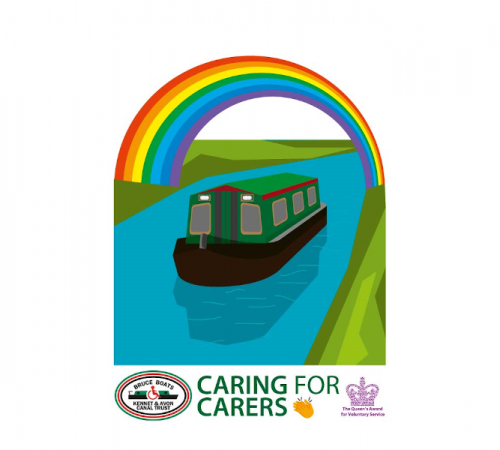 As part of The Bruce Boats' contribution to these difficult times, you, being a carer, are invited to come along for a totally free day out on the canal.
The Bruce Boats at Great Bedwyn Wharf, near Marlborough, provide holidays and day trips in the beautiful Wiltshire countryside, on the Kennet & Avon Canal. They are dedicated to supporting those people who have learning, cognitive, and/or physical impairments. Also for those older people or others who are otherwise disadvantaged. Their boats are specially designed wheelchair-friendly, fully accessible broad-beam canal boats.
This year is their 30th Anniversary. During these years, their highly trained volunteers who skipper and crew our day trips have seen at first-hand the wonderful and dedicated work of all carers, whether they are working in a Care Home, the NHS, a family carer, or in the community.
The Coronavirus crisis has highlighted to the whole nation the value of your work, your dedication and the dangers you have faced as a front line worker.
'Caring for Carers!' is a small way of saying thank you. You are invited to join The Bruce Boats for a free day out including lunch for yourself and one of your family members, friends, or someone you care for. Full details can be found on our website: bruceboats.katrust.org.uk
Trips will begin as soon as government restrictions allow, and their own risk assessments allow safe travel. That may be as early as September 2020, but trips will still be offered during 2021.
The Bruce Boats are contacting carers who have already enjoyed day trips or holidays with us. However, they would like to extend this invitation to any carer who would like to join a trip. This, of course applies to young carers too, as long as they are supported by an appropriate adult.
For more information, please contact Patrick Pease at ppease@hotmail.co.uk or Tony Gorham on 07563 777339.