The new year is here. It's often a time for reflection, for new beginnings and to make resolutions to improve your health and wellbeing.
Often during January people look to set a New Year's resolution of giving up or reducing their alcohol intake, particularly after the festivities over the Christmas period. One such ways of doing this is to join in with Dry January, a national campaign to help reduce your alcohol intake.
Why drink less?
Drinking alcohol can affect your physical and mental health. It can increase your blood pressure, putting you more at risk of a heart attack or a stroke and higher risk of things such as cancer.
There are many positives to be had from drinking less, including saving money, health benefits and helping you sleep better.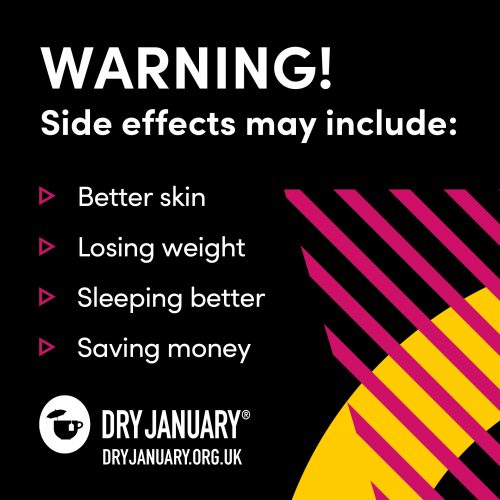 What can I do to cut down on drinking?
Live Well Dorset has lots of resources available to help you cut down your alcohol intake. Their team of advisors and coaches can guide you through some tips on how best to stop or reduce your drinking.
Join Alcohol Change in signing up to Dry January, download the free Try Dry app and sign up to daily coaching emails.
Help! I need further support
Alcoholics Anonymous has a free national helpline – 0800 917 7650 or you can talk to them via their online chat on their website.
You can also find further resources on alcohol in our Information Zone on our website.
If the person you care for has a problem with alcohol
Support is available to you from a variety of organisations. Adfam is one such organisation, they are a national charity who tackle the effects of alcohol, drug use or gambling on family members and friends. If you are concerned about your loved one's drinking, please get in touch with us. We can signpost you to other organisations who can help. Call us on 0800 368 8349 or email us at admin@carersupportdorset.co.uk